To move forward it's often helpful to look back! I have been wanting to write this post for about a week! I'm actually away from home at the moment at Tillery Kitchen with a bunch of fellow AFBA members. AFBA is the Austin Food Blogger Alliance. I joined the group again in January of this year after being a member from 2013-2015.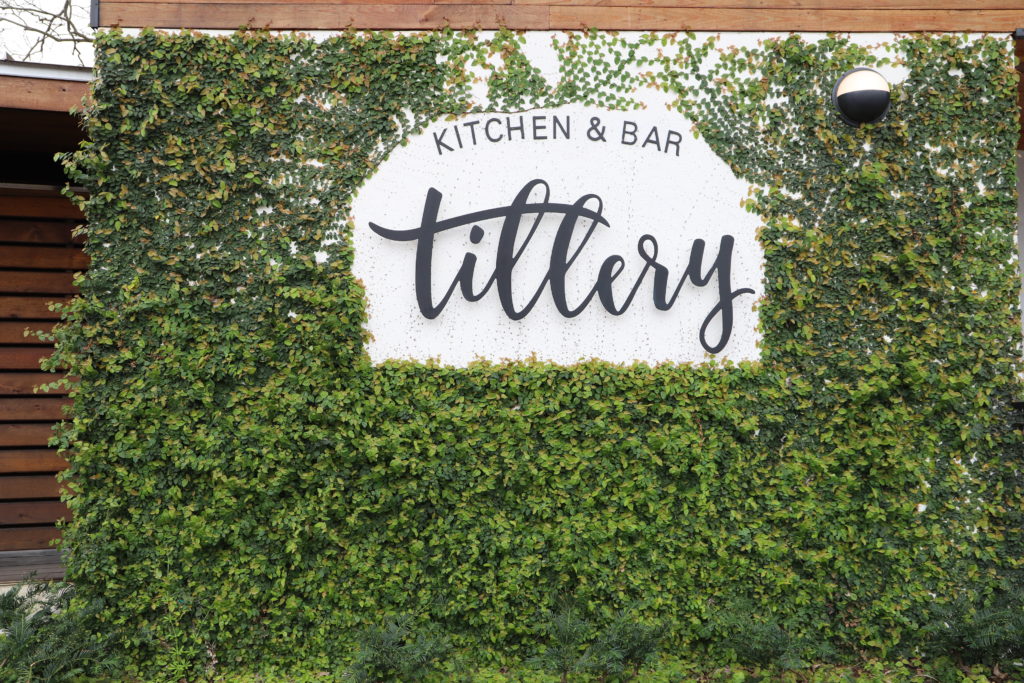 Reset provided the coworking space within Tillery Kitchen's space. It's a great concept and definitely something I'm interested in the future. Even though I don't drink coffee, going to a coffee shop to work on writing has been a great change for me but it does get crowded. Reset is offering restaurants that open for dinner a way to use their space when they don't have food available. They are also focusing on spaces that have natural light and a beautiful, inspiring space. Sometimes being at home can be boring or it it's easy to be distracted by chores and it can even be lonely!
It feels great to be accomplishing something in the same space as others!
Plus being in a great location along the river is a bonus!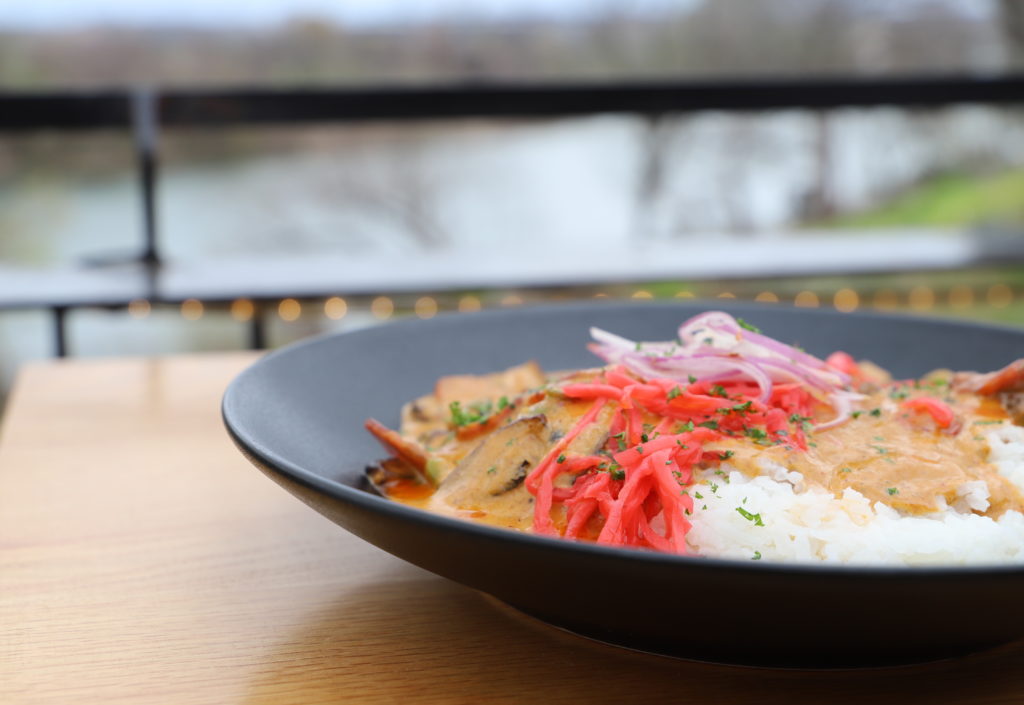 Tillery Kitchen and Bar has several vegan options on the menu. I had a great Thai Massaman Curry that was full of mushrooms. It's so nice to be able to have a nice meal in a beautiful location to fuel my creativity and organization.
So here I am gathering up all of the files and documents of what I have done so far for this cookbook. It is all inspiration to keep going!
What have I done so far?

10 Japanese Recipes including Rich Vegan Ramen and Yasai Korokke
12 Hawaiian Recipes including how to make Vegan Hawaiian bread
25 Filipino Recipes including Siopao and Polvoron
File on Filipino Food History
File on the History of Vegetarian Food and Shojin Ryori in Japan
Specialty Ingredient List for Japan, Hawaii, and the Philippines
Information on Hawaiian Taro
Rice Varieties in Hawaii and Japan
Coconut – The Tree of Life

A Working Table of Contents
List of Resources/Where to Buy Products
List of Publishers I like
How to host a Vegan Kamayan
Travel story to Bon – A shojin ryori restaurant near Asakusa, Japan
A file on Languages (Hawaiian, Nihongo, Tagalog)
A log of food props I have or want

So to not get overwhelmed with what I have to do, I can look back at what I have accomplished. A lot of this was done on my own without any guidance. The good part is that I am setting myself up for success by reaching out for help from experts and other kind people in my life!
In September, I signed up for a Cookbook Mastermind with Maggie Green of the Green Apron Company. She is the author of 4 cookbooks and is a super organized cookbook maven who helps others achieve their cookbook dreams. I'm learning some professional food photography with Christina Peters at the Food Photography Club. My Canon 6D Markii is getting more use and I'm happy with my albeit slow progress. When I get a couple more personal chef cook dates I look forward to buying a 100mm Macro lens!
One more special person has helped me clarify my desire to write a cookbook and help me deal with self-doubt and unworthiness. Shannan is a soul coach who has helped me shift to more of an abundance mindset. She asks all the right questions and has helped me with affirmations and getting to feel good with accomplishments. She said that "I did it!" should be my mantra! Almost 15 years ago, I had a long, hard pregnancy full of all day puking and laying on the floor from having hyperemesis gravidrum. The morning I gave birth to my daughter at home with a fabulous midwife and doula that believed in me, I said: "I did it!"
This cookbook will be like giving birth to a baby.
Both will be born from my heart!
So to look forward….what are the next steps I'm taking?

For the next couple weeks, I'll be working on my cookbook proposal.
Even though I'm still not sure how I want to publish my cookbook, I'm going to write the proposal to help me get clear about the project. It will also be great to see if it sparks any interest with certain publishers that print books that fit my niche, vegan food from around the world. If there isn't big publisher interest, I may launch a Kickstarter campaign.
So here are some questions for you, my dear readers.
What do you look for in a cookbook? What are your favorite parts about cookbooks? Is a plant-based cookbook that focuses on tropical islands, food, and people something you would enjoy?
I would love to hear from you! Leave a comment!